When the world says, "Give up." 

Hope whispers, "Try it one more time."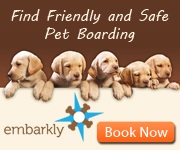 Welcome to Hope Defined Animal Rescue! 

We are a caring group of animal lovers, and our mission is simple:

We focus solely on the animals located at the Clovis and Portales Animal Shelters.  Also, we strive to make the Clovis/Portales area No-Kill.

Hope Defined Animal Rescue currently posts all available animals from the 

City of Clovis and Portales Animal Shelter onto Facebook, DAILY!

If you wish to help Hope Defined save lives, please take a look around the website!

Hope Defined Featured Pets

P.O. Box 5487, Clovis, NM 88101                              575-742-8160                              hopedefinedrescue@gmail.com 

Hope Defined Featured Pet:

Riley

Riley is a 1 year old female American Short Hair. She is very sweet and lovey. She does well with small children and other cats. She just loves to curl up in your lap and snuggle!

She is UTD on shots and spayed! She is ready for her furever home :)

Hope Defined Featured Pet:

Suzie

She is a little over 2-3 years old and was saved from the Portales Animal Shelter.She was found by animal control roaming around in 801 housing area.She is a hound heeler mix and is super sweet! she loves kids and other dogs. She is fully potty trained and beginning to enjoy her kennel. She loves to run around and play with the tennis ball. She will love you and your family as much as you love her! 

She is UTD on shots, microchipped and will be spayed August 15th.