When the world says, "Give up." 

Hope whispers, "Try it one more time."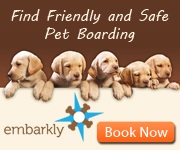 Hope Defined Animal Rescue Programs That Help the Community

Facebook Marketing Program

Marketing of animals available for reclamation, adoption, or rescue in the City of Clovis and City of Portales Animal Shelters. This marketing campaign reaches thousands of people a week and has indirectly helped save hundreds, if not thousands of animals lives!

Find out more by visiting our Facebook Pages:         Clovis Page

                                                                                                Portales Page

Transportation Program

We work closely with many rescues in the Denver, Colorado Area. We assist these rescues in saving local shelter animals. We remove animals from the shelter, provide temporary foster housing, medical care, certification of safe travel and transportation of the animal on the behalf of the other organization.

We are in dire need of Temporary Foster Homes to facilitate the current transportation schedule. We send a van full of dogs up to Colorado every two weeks and have to have foster parents willing to open there homes for short periods of time!

If you would like to become a foster parent please visit the "Foster" section of our website! 

Foster and Adoptions Program

A portion of the animals we pull from the shelter are brought into our rescue. These animals are placed into a Long Term Foster Homes. From there, the animals are fully vaccinated, spayed/neutered, micro chipped and put up for adoption to the public. 

Please visit the "Adopt" section of the website for more information on how you can make a Hope Defined animal your next family member!

P.O. Box 5487, Clovis, NM 88101                              575-742-8160                              hopedefinedrescue@gmail.com 

Fundraising! 

Periodically, HD will put together cute and fun events to help raise money and awareness for issues concerning animal welfare and with HD itself! Come out to our events if you can!